Serving Colchester, Chittenden County & Northern Vermont 
We Help Women Overcome Pelvic Pain & Dysfunction Through Whole Body Natural Healing so She Can Live Her Best Life Full of Joy & Happiness
If you're struggling with pain, leakage, constipation, pregnancy or postpartum issues and feel frustrated & overwhelmed and want relief now, we can help!
Request Appointment
Are you tired of dealing with pain and even more frustrated when people tell you that it's normal because you're getting older or it's normal because you have had kids?
You are not alone! 
So don't try to fix this on your own or even worse don't just sit around doing nothing because it seems hopeless. Maybe you have tried other treatments, doctors or even physical therapy and it hasn't helped. We understand completely. Not all medical providers are the same. If you want to know how to get to the root cause of your issues and finally regain control of your life without nagging pain and discomfort, give us a call and chat with a specialist today!
Request an Appointment
Living your Best Balanced Life is a Dynamic Journey and it can Start Right Now
We do things differently on purpose, our healing journey includes 4 phases
We use a holistic approach to Physical Therapy and Wellness addressing the whole body, getting to the root cause of your problems and maximizing your body's potential to heal
We use hands on manual techniques to treat a variety of women's health issues and conditions. We are committed to treating the problem and not just the symptoms. 
You can expect a comprehensive assessment using a holistic lifestyle medicine approach to develop a unique and personalized treatment plan that allows you to not only feel better but to thrive in your life!
We empower YOU to be center stage in your healing journey. 
Why haven't I heard of Pelvic Floor Physical Therapy Before?
That's a great question. We need to shout this from the rooftops because did you realize that 50% of us deal with some sort of pelvic health issue in our lives. It is so common but it's like we have been tricked into thinking it's normal and we just have to live with it.
But you don't!
Pelvic Physical Therapy can address the muscles and the nerves of the pelvic floor which are usually culprits in causing your issues. Often we even find issues outside of the pelvic floor like your hips and lower back. We actually want to help you so you never really have to think about your pelvic floor and you can go about living your best life full of joy and happiness!
Donna B.
"Elite Health and Wellness is a peaceful, comforting place from the minute one walks in their front door."
Request an Appointment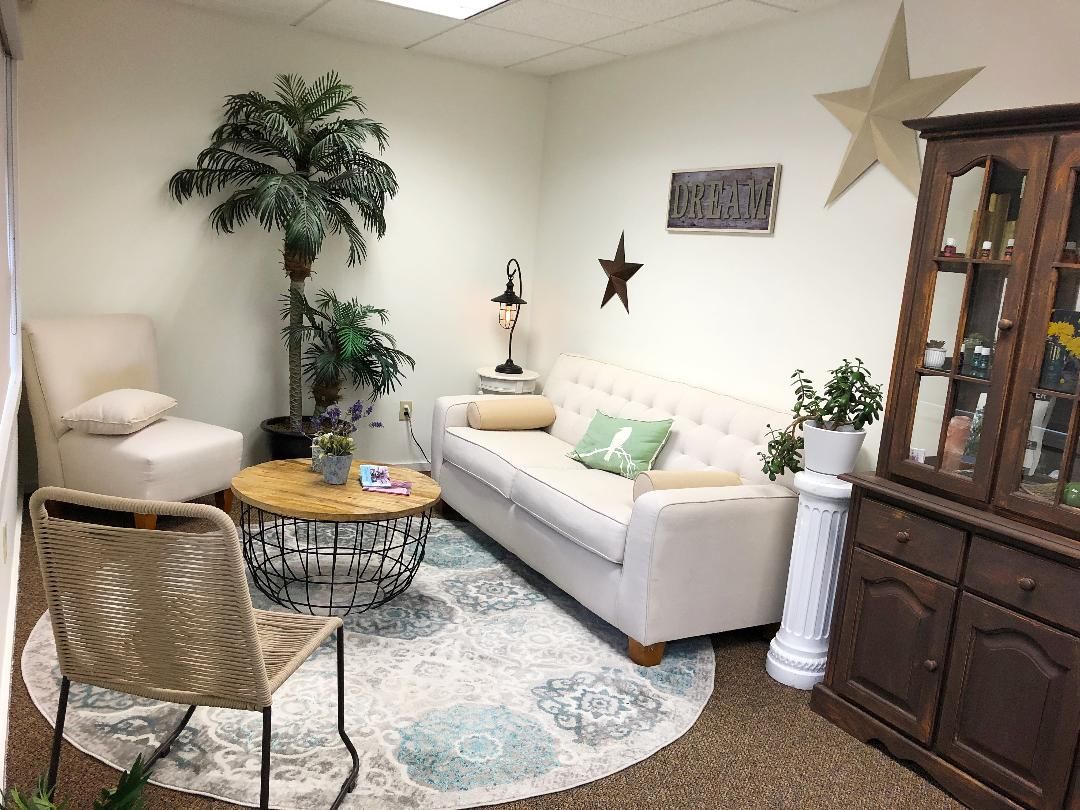 No issue is 'too much' or 'too embarrassing' here. You deserve to live a vibrant and confident life full of joy and happiness. Don't wait, your pelvic health healing journey can start now!
If you keep going the way you are now, what is it going to cost you?

Do you have pain? Do you feel like you just don't have any energy? Do you feel burnt out? Lost confidence in your body? Do you avoid activities with loved ones? Are you afraid to try new activities?


Every moment you continue on like this you are losing precious time that you could be spending ENJOYING your life!
What if I told you that it doesn't have to be this way? It's not normal (it sure is common though) but it's NOT normal.
Request Appointment
Sarah C.
"Dr. Nicole was able to keep my pain low and inflammation reduced when my other medical providers could not with various medications. I appreciated the variety of techniques used and her explanations for using them. I also appreciated the level of personal respect she shows to her clients. Nicole is very thorough as a PT and wonderful as a person."
Request an Appointment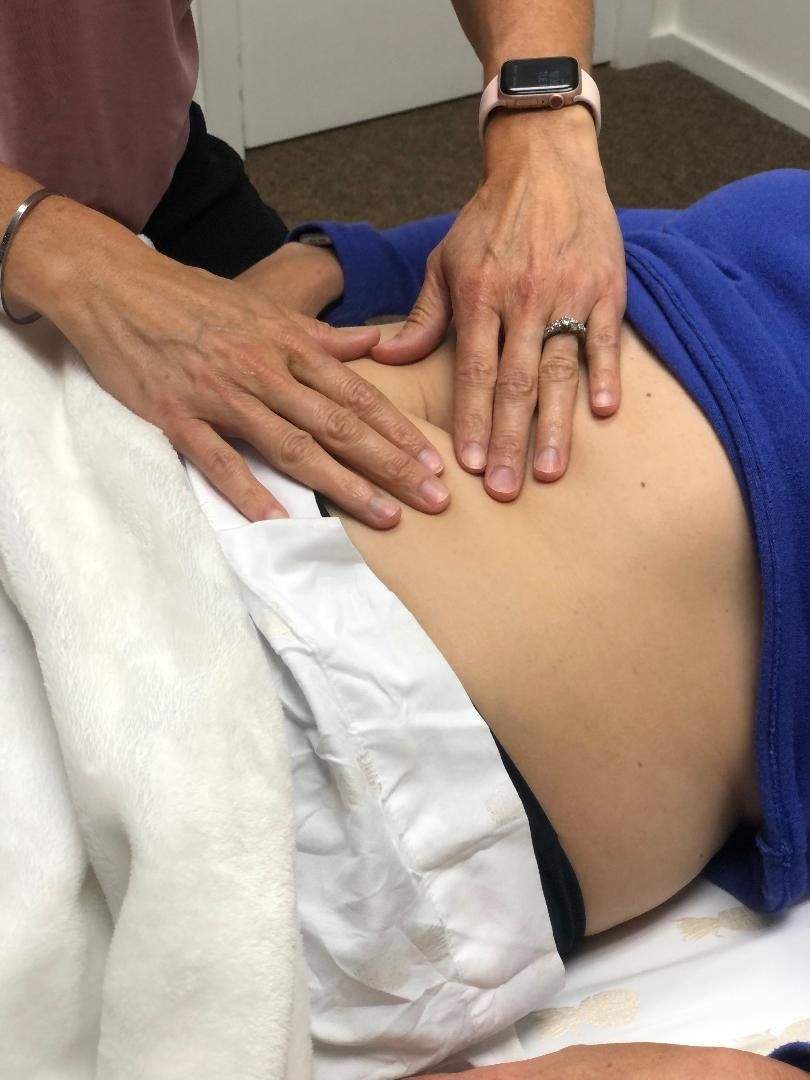 Need Help Deciding if Elite Health & Wellness is Right for You?
Remember not all medical providers or facilities are created equal. So make sure you do your homework before starting your healing journey.
10 Reasons to Choose Elite Health & Wellness for Your Pelvic Health Care
A True Pelvic Health Specialist - You will always be seen by a Dr. of Physical Therapy who is passionate about pelvic health and an expert in women's health issues. You will work with a specialist who is dedicating their career to holistic pelvic health and has taken 1000's of hours of educational courses to expand their knowledge and experience to serve you at the highest level possible. You will not be pushed off to an aide. We believe in high quality care and want you to get the most out of your session with us.
Private Rooms - You will always be seen in a private and peaceful room instead of a large, loud and noisy gym area. We believe that healing can start as soon as you walk through our doors. Calming your body's alarm system is priority in getting your healing process started.
Whole Body Holistic Healing - You will always be treated as a whole person and not just by one or two body parts. We do not believe in pushing medication or surgery as a first line treatment. We take a holistic lifestyle medicine approach. We look head to toe and treat much more than just the pelvic floor. In fact sometimes looking outside the pelvic floor is the main cause of many of your symptoms.
Unique on Purpose - We combine different therapies and methods depending on what your unique body needs to heal. Everyone is different! You won't just get a sheet of exercises or told to do a bunch of Kegels lying on your back. Your treatment is tailored to your needs, your goals and your body.
The Body Can Heal Itself - We believe that your body can heal itself if given the right tools, guidance and environment. Our body has an autonomic nervous system (for you science people - the sympathetic and parasympathetic nervous system) you might know as fright, flight or freeze and resting and digest. In order to heal we have to figure out where you are and how to get you out of that heightened state so you can heal your body properly.
No Cookie Cutter or Bandaids Here - You will never get a cookie cutter plan of care, you are unique with a unique set of issues which deserves to be treated that way. We strive to get to the root cause of your issues and not just cover up the symptoms. 
You Become Family - You will be treated like family and not just another number in our charts. 
YOU Centered - You dictate your care by being you and we will not interfere with that. We are here to guide you on your healing journey not take it for you. The clearer you are on your 'Why' the better we will be able to serve you.
No Fancy Machines Here - You will not just be hooked up to a machine staring at the ceiling wondering when it will be over. We work with you using a variety of hands on techniques and methods. We want you to get the most out of each and every session.
It's an Experience - You will not just go to your appointment here, you will get an experience unlike any other medical appointment you have had. From the moment you walk in, it's peaceful and inviting allowing you to let down your guard and truly uncover what isn't working well for you and what needs to be addressed.
Request an Appointment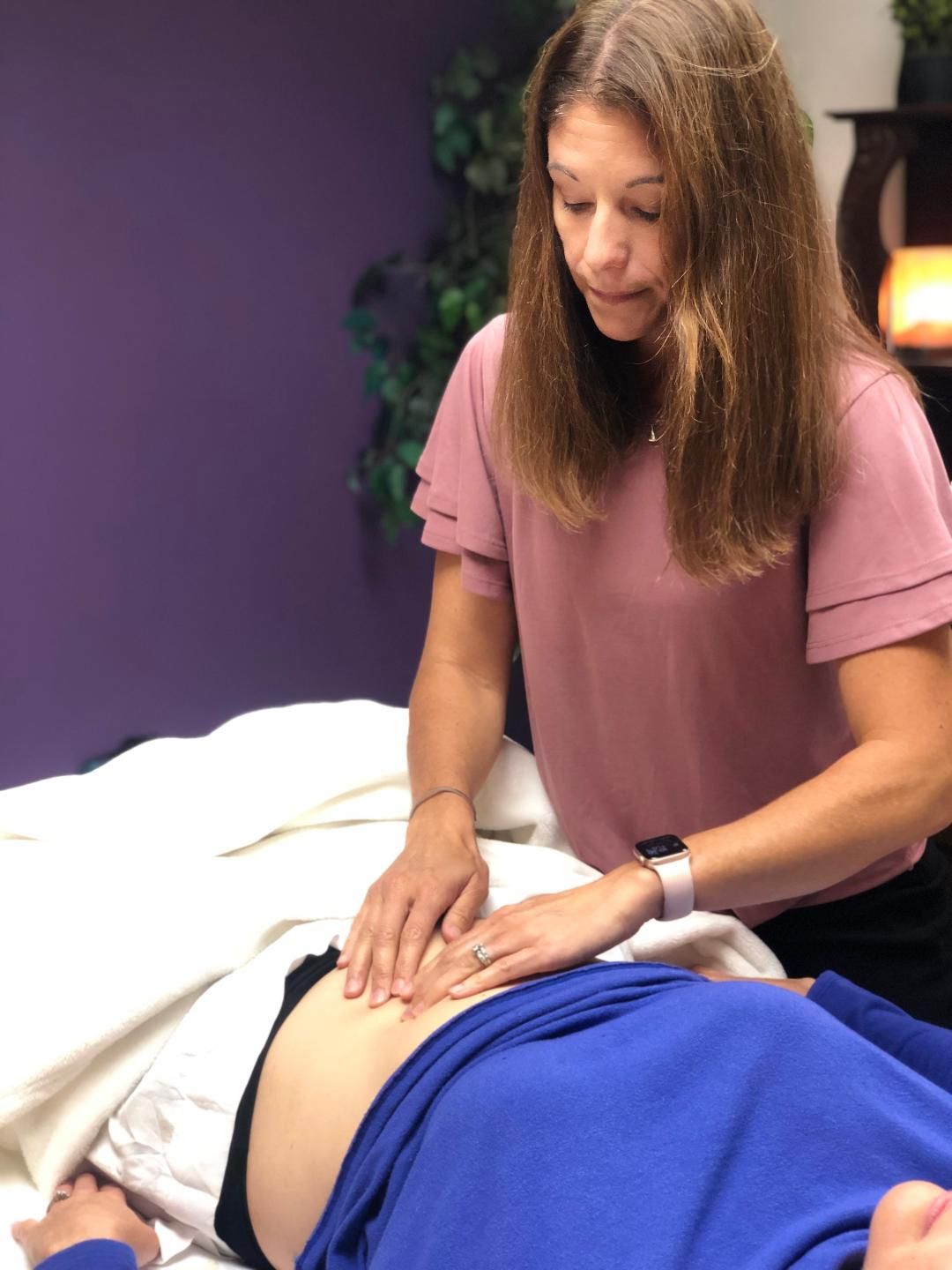 Questions? We expect that, it's totally normal. Give us a call during business hours or fill out the contact form and our friendly and knowledgeable staff will be in touch!
Request an Appointment
Susan W.
"

I have been seeing Dr. Nicole for several months and I can honestly say she has changed my life! Her holistic approach to PT and wellness incorporates the physical, mental, and emotional aspects of healing. Her variety of techniques and modalities, including Bowenwork manual release, have been instrumental in my postpartum rehabilitation. Dr. Nicole is a gem and I highly recommend her to anyone looking for a PT with a patient-centered, and evidence-based, practice that is compassionate and delivers real results!

."
Request an Appointment
Specializing in You
Combining patient centered, evidence based, whole body, natural approaches tailored to your unique needs
What we Treat
Chronic Pain
Pelvic Floor Dysfunction
Pregnancy & Postpartum
Urinary Symptoms
Gut & Bowel Health
Core Weakness
Pelvic Organ Prolapse
Sciatica & Tailbone pain
Pelvic, Back & Hip pain
Neck pain & Headaches
Fertility issues
Anxiety
and much more
How we Treat
Pelvic Floor Physical Therapy
Bowenwork Manual Release Technique
Therapeutic & Corrective Exercises
Lifestyle Medicine
Whole body Wellness
Breath & Energy Work
Orthopedic & Sport Therapy
Holistic Nutrition
Core & Pelvic Floor Balance & Strengthening
Reset & Balance the Nervous System
Flexibility & Mobility Training
And so much more
*If your specific problem isn't listed here give us a call to see if we can help you.
Request Appointment
"My experience with Nicole was unbelievable. I have very little pain and discomfort. I am doing more clients at work with less pain now. I would recommend Dr. Nicole to anyone that has discomfort with their bodies. I just can't say enough about Nicole and the work that she does. Thank you so much, you listened when no one else did!"
Karen F.
Request an Appointment
WE GET YOU...
Hi, I am Dr. Nicole Tatro, I am a Pelvic Floor Physical Therapist, health & nutrition expert, wife and mom of 3 very busy and active kids  and a foster Mom to two beautiful little girls! I love helping women get healthy and balanced without overwhelm and frustration. I see a huge need to support women with natural, holistic and compassionate approaches for healing. I truly believe our body has the ability to heal itself if it's given the right tools, guidance and support along the way!


MY PASSION:
I am so incredibly passionate about helping women, just like myself, live a truly balanced and healthy life full of joy & happiness. You deserve that! We can take care of ourselves AND be incredible at taking care of others at the same time!  it starts with a journey!
We are SO much stronger together!
READ MORE
Lynn M.
"My experience with Dr. Nicole has changed my life. I really feel great!  For years I have been going for other treatments like acupuncture, chiropractic, and massage. These did provide me with some quick fix relief, but the results I get from seeing Nicole are lasting and SO much better!!"
Louise M.
"Typical western medicine doesn't always make sense to me. My physician recommended Dr. Nicole Tatro and I am so very grateful. Not only is Nicole genuine, caring and knowledgeable about the body and it's process and connections, she is skilled in determining how to and what to do to help the body heal itself! As I learn how to work with my body to be more healthy, Nicole is an excellent guide and compassionate healer."
Carol C.
"I felt for the first time in a long time that I would be treated from head to toe. I continue to feel better and credit Dr. Nicole for my improved health."
Work with Us, Regain Control of Your Health & Live Life on Your Terms.
It's easy and you can get started today! We will answer your questions on our first call and find the most convenient time to set up your initial evaluation.
Call to Schedule
Talk to a real human and get your questions answered and find a time for your initial evaluation
Build your Plan
At your first visit you'll get a comprehensive evaluation and leave with a plan of action
Find Lasting Relief
We are with you on this journey to help you resolve your symptoms, building a strong foundation so you can thrive with lasting relief
Questions? We expect that, it's totally normal. Give us a call during business hours or fill out the contact form and our friendly and knowledgeable staff will be in touch!
Request an Appointment
Ready to Start Your Unique & Dynamic Healing Journey?
We are ready to take you on that journey and help you live your best balanced life full of joy & happiness!
Request Appointment
Elite Health & Wellness
824 W. Lakeshore Dr. Suite #3 Colchester, VT 05446
802-827-0877